ScanDoc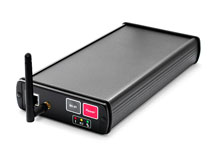 Welcome! This page is designed for ScanDoc scanners users. Since October 2014 all ScanDoc scanners come with an activation code for a Full access 1-month MotorData license.
ScanDoc scanners are integrated with MotorData information system. Users who have an active MotorData license can pull up MotorData catalog on the model they are connected to directly from their scanner interface. Thus users can quickly get information on possible DTC causes, relevant wiring diagrams, pinouts as well as component locations, fuse boxes, element check procedures and other data.
MotorData online system contains diagnostic data for over 400 models from leading manufacturers from Korea, Japan, China and Russia.
Over 18,000 colored wiring diagrams
Over 55,000 DTCs with possible causes and conditions
Over 4,500 pinout and waveform records
Obtaining access is easy. You will need to:
Register on this website and confirm your email address
Activate your free promo license in your Account using the activation code you got from ScanDoc
Download and install MotorData client software on your PC
If you have any questions you are welcome to check our FAQ page or contact our Support Service.